Please visit my new BLOG: MANDAMUS: VOID Orders/Judgments – WordPress.com
**********************************************************************************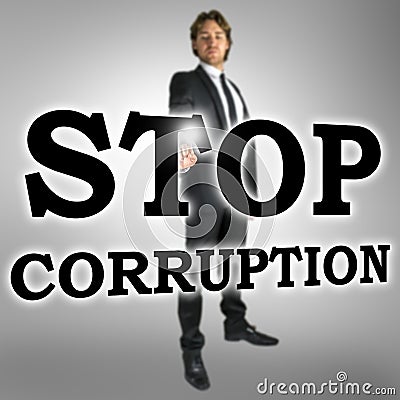 Corrupt judges like John D. Rainey, Janis Graham Jack, S. Thomas Anderson, Skipper Koetter, Kemper Stephen Williams; unethical lawyers like Richard T. Chapman, David Roberts, Randal W. Hill, Jameson B. Carroll, Emily T. Landry, Ron McAfee, Edward Bearman; ignorant/discriminatory ADA Shannon Salyer, Sheriff B.B. Browning & Magistrate Hope Kurtz, crooks and fraudsters like Terry J. Cox, Anita L. Koop, and those named and unnamed in my posts: They have seized upon the government by bribery and corruption. They have made speculation and public robbery a science. They have loaded the nation, the state, the county, and the city with debt. — Quotes from Denis Kearney (1847–1907), a late 19th century California labor leader, applied to some Texas's and Tennessee's rotten, immoral, despicable OFFICERS OF THE COURT and two major crooks and fraudsters.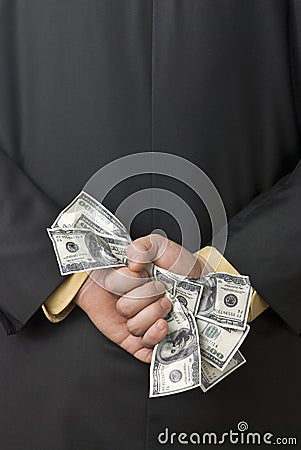 **********************************************************************************
Judges were accepting money right in the courtroom.
While teaching, I also worked undercover in the lower courts by saying I was a young law teacher wanting experience in criminal law. The judges were happy to assist me but what I learned was how corrupt the lower courts were. Judges were accepting money right in the courtroom. —  Samuel Dash
Samuel Dash (February 27, 1925 – May 29, 2004) was an American professor of law who acted as a co-chief counsel along with Fred Thompson for the Senate Watergate Committee during the Watergate scandal. Dash became famous for his televised interrogations during the hearings held by the United States Congress on the Watergate incident. — From Wikipedia, the free encyclopedia
Ha! Judge Skipper Koetter seems a lot wiser in that he concealed the moneys under the cover of campaign contributions and that he managed not to accept money in the courtroom, I guess.  But a reasonable man cannot rule out his accepting money in his chambers, bedchambers, or living room, can he? One of my former attorneys mentioned that the most effective way for money to change hands had been knowingly and willfully losing the chips to the judge in the poker game in a private group. See Judge Skipper Koetter's Campaign Finance Suspected of Bribery Posted on September 29, 2012.
**********************************************************************************
Res Judicata, Lache, and Time Limitations are not applicable to Void Orders/Judgments, which must be set aside.
Res judicata consequences will not be applied to a void judgment which is one which, from its inception, is a complete nullity and without legal effect, Allcock v. Allcock 437 N.E. 2d 392 (Ill. App. 3 Dist. 1982).
"…laches does not run against a void judgment. See Samango v. Hobbs, supra; People's National Bank of Reynoldsville, to Use of Mottern v. D.&M Coal Co., 124 Pa. Super. 21 A. 452." Com. v. Miller, 150 A.2d 585, 588 (1959)
A motion to set aside a judgment as void for lack of jurisdiction is not subject to the time limitations of Rule 60(b). See Garcia v. Garcia, 712 P.2d 288 (Utah 1986).
A void judgment is one which from the beginning was complete nullity and without any legal effect, Hobbs v. U.S. Office of Personnel Management, 485 F.Supp. 456      (M.D. Fla. 1980).
A void judgment is one which, from its inception, is and forever continues to be absolutely null, without legal efficacy, ineffectual to bind the parties or to support a right, of no legal force and effect whatever, and incapable of enforcement in any manner or to any degree – Loyd v. Director, Dept. of Public Safety, 480 So. 2d 577 (Ala. Civ. App. 1985).
When rule providing for relief from void judgments is applicable, relief is not      discretionary matter, but is mandatory, Orner v. Shalala, 30 F.3d 1307, (Colo. 1994).
Judgments entered where court lacked either subject matter or personal jurisdiction, or that were otherwise entered in violation of due process of law, must be set      aside, Jaffe and Asher v. Van Brunt, S.D.N.Y.1994. 158 F.R.D. 278.
* Those who are seeking relief from void judgments, please read the following carefully: 1. Plaintiffs' Motion to Set Aside Summary Judgment 2. Memorandum in Support of Motion to Set Aside Summary Judgment.
The merits in this pro se litigant's Rule 60 Motion and Memorandum soundly support her cause, outweighing the minor typographical or grammatical errors.
Paul Chen 
* Click Images for judge skipper koetter's corruption, and you will see 12 photos. Click any one of them,  wait awhile, and it will take you to more than 80 images linking to my BLOG. Have these given you sleepless nights, Skipper and John?